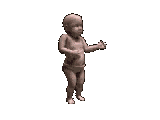 WEB RADIO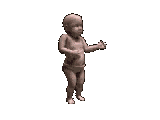 For WinAmp Users
Click Here
WINAMP STREAMER
Click Here
For Media Player Users
Press Here
For Real Player Users
Smash Here
For Quick Time Users
Here's the One
Two independent web portals are available to listen to 101.7 FM. Both are independent for profit suppliers which WYAP has no control over their webcasting.
TUNE IN RADIO
Very simple with their own in house player window. No downloads required to listen.
Radio RoKu
Here's the link , go there, click the free "TRY ME NOW" link, and then type in WYAP. It's that easy. No charge, no hassles, no nothing!
For the best web experience we highly recommend using WinAmp as your player of choice. Other players may work but WinAmp is a stand alone player free from anonymous user stat tracking. To download WinAmp just click this button below and select the Free version

Happy Listening One and All



WYAP is a non profit community based membership supported FM radio station serving Clay County West Virginia on 101.7 FM and heard around the globe on the world wide globe.